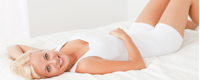 Name: Mr.Holly
Mobile: 13780004696
E-mail: sales@imattress.cn
E-mail: imattress@126.com
Skype: hollyu
QQ: 18311159





Specialized in manufacturing Memory Foam Mattresses, Toppers, Pillows and Cushions, Relux not only innovate, but also use internationally accredited third party testing labs to ensure the consistency and safety of all products' quality.

Our Memory Foam Products are certified to meet or exceed Standards of CertiPUR-US, Oeko-Tex 100, CFR 1633, and BS 5852. And we are qualified supplier of BSCI members (Business Social Compliance Initiative).

Since 2003, Relux has doubled its production annually to become one of the leading manufacturers, with an estimated annual exporting value of goods of 110 Million USD in 2014.

Currently our factory produces memory foam and standard foam products at its 300,000m2 plant and warehouse of 40,000m2, with a current capacity of 350,000 pillows and 80,000 mattresses per month.

We currently have around 1350 workers and will attract more talented people to join in. And we have practiced 5S management to improve the all-round development of workers.

20 engineers are dedicated to improving technology, manufacturing processes and products. We are very proud of our innovations and strive to keep ourselves at the forefront of product development.

We currently produce many types and densities of foams including the latest-tech specialty foams such as gel infused memory foam, air-cool memory foam, ultra-soft memory foam, Visco Latex foam and bamboo charcoal infused foam etc, according to the strictest European and US standards. We produce only the purest and best quality foams.

And unlike many mattress companies that outsource their foam, Relux controls the quality and formulation of its own foams. Many leading mattress companies and their agents have authorized Relux to produce OEM products for them.

Automation Innovations from A to Z, everything mechanized, computerized and under control in house.

In the plant, the following full range of equipments of every step of production ensures quality consistency and manufacturing efficiency from head to toe.

2 auto-pouring lines foaming hundred-meter big foam blocks for mattresses & toppers; 3 mould lines foaming pillows & cushions; 2 mould lines for cool gel panels; climate controlled workshop with sky-railing system nesting each every pillow & cushion; 10 ventilation machines for pillows; 4 automatic ventilation machines for mattresses; tens of CNC cutting machines; hundreds of sewing machines; tens of Single-Needle / Multi-Needle quilters, tape edge stations, 4 Simalfa foam encased rail spraying system; imported Roll-Pac workstations; and 5 full workshop auto-packing lines with all products transit automatically and always on machines.

Last but not least, ISO(ISO9001, ISO14001) and AQL Quality Assurance processes and procedures are implemented throughout the manufacturing plant.

We continue to invest in technology, implementing innovative marketing approaches and providing employees with valuable education and skill enhancement, to achieve our goal of providing our OEM and ODM customers products that meet or exceed your expectations and always on your schedule.